Everybody (well, almost everybody) loves YouTube. The social media platform first launched in April 2005 and has taken the entire world by storm ever since. The numbers are astounding: an approximate 1.3 billion users created an account on the platform, 30 million of which visit it daily. If that's not amazing enough, 300 hours of video material uploaded every minute, and 5 billion videos are watched on the platform every single day.
It's no surprise, then, that more people are turning to YouTube as a full-time job. Until 2005, no one would ever imagine that you could make a living off of uploading videos to a platform. Today, however, when people say they are YouTubers, they say it with pride.
Getting to that point, however, is a bit of a pickle. Creating an account and starting a channel on YouTube is easy enough, but the work doesn't just end there. It begins before you even create your first video. The hardest part of being a successful, well-paid YouTuber is finding and choosing the right niche. In addition, you shouldn't expect seeing your YouTube channel reaching an overnight success, the opposite is the truth in most cases - you need to build quality and interesting content, learn how to get people to watch your YouTube videos, conducting endless keyword research and tons of other everyday tasks.
As it is with almost anything in life, there's no "one size fits all." In order to become a successful youtuber, you need to be unique:
Everyone's talents, passions, and capabilities are different. Just because a niche is considered profitable, that doesn't necessarily mean you should opt to create content for it. In this blog post, we'll discuss what makes a right "fit" - niche-wise. We'll even show you some approximated monthly revenue and example channels to inspire you.
---


How To Choose The Right YouTube Niche?
This is, quite literally, the $1,000,000 question. Choosing the right niche for your YouTube channel will definitely increase your chances of success, but as we've said - it's not an easy task. There are many YouTube niche ideas out there, but there is no absolutely "perfect" niche or best niche for YouTube -
Humans, by nature, differ from one another. Therefore, when you choose the right niche for you, personally, you'll need to keep three crucial points in mind.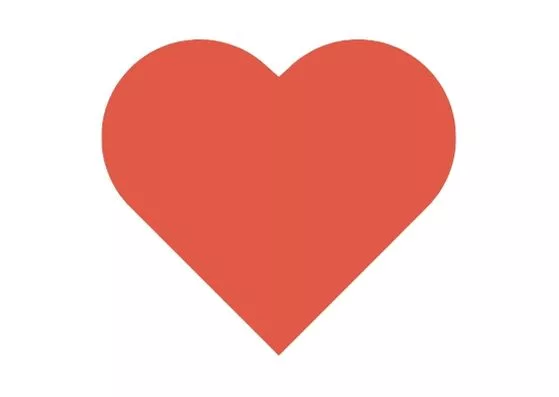 Passion
What are you most passionate about? What can you talk about for hours on end? What is the one thing you love more than anything else in the world?
Choosing a YouTube niche, you're passionate about will help you create and upload content consistently. Your audience will feel your passion and enthusiasm, making your videos that much more compelling to watch and interact with.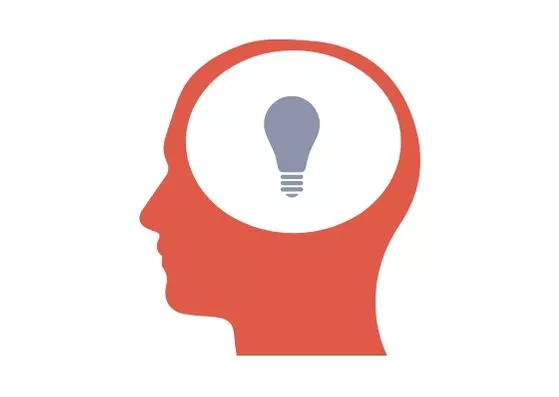 Knowledge
What do you know? Is it a particular skill you've mastered? Maybe trivia facts? Are you good at beating video games? Do you know a lot about cars? Do you currently work in something you're passionate about (mechanic, doctor, fitness trainer - the possibilities are truly endless)?
Hone in on your knowledge and use it to give your audience some extra value. If you're insanely good at drawing and video editing - create animations! If you're a terrific cook (and, of course, you love cooking) - make a cooking channel. If you're an amazing video editor, teach them about your favorite YouTube editing software. Use what you know and give your audience some added value. Make people think and learn.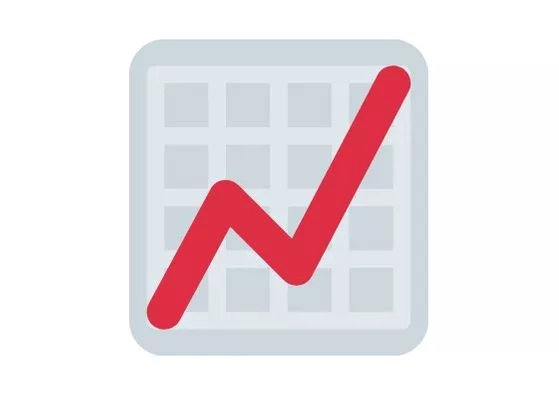 Supply & Demand
Once you've chosen something you're passionate and knowledgeable about, look up some videos in the same niche and go over the search results page. High-paying YouTube niches usually have more creators than audiences, which creates a huge problem: there's just too much.
This is fundamental finance and economics - if there's too much supply and not enough demand, there will be no profit in it for you. Try to pick a niche you can actually contribute new material for and stand out from the billions in the crowd. Otherwise, your hard work will end up drowning in an ocean of content.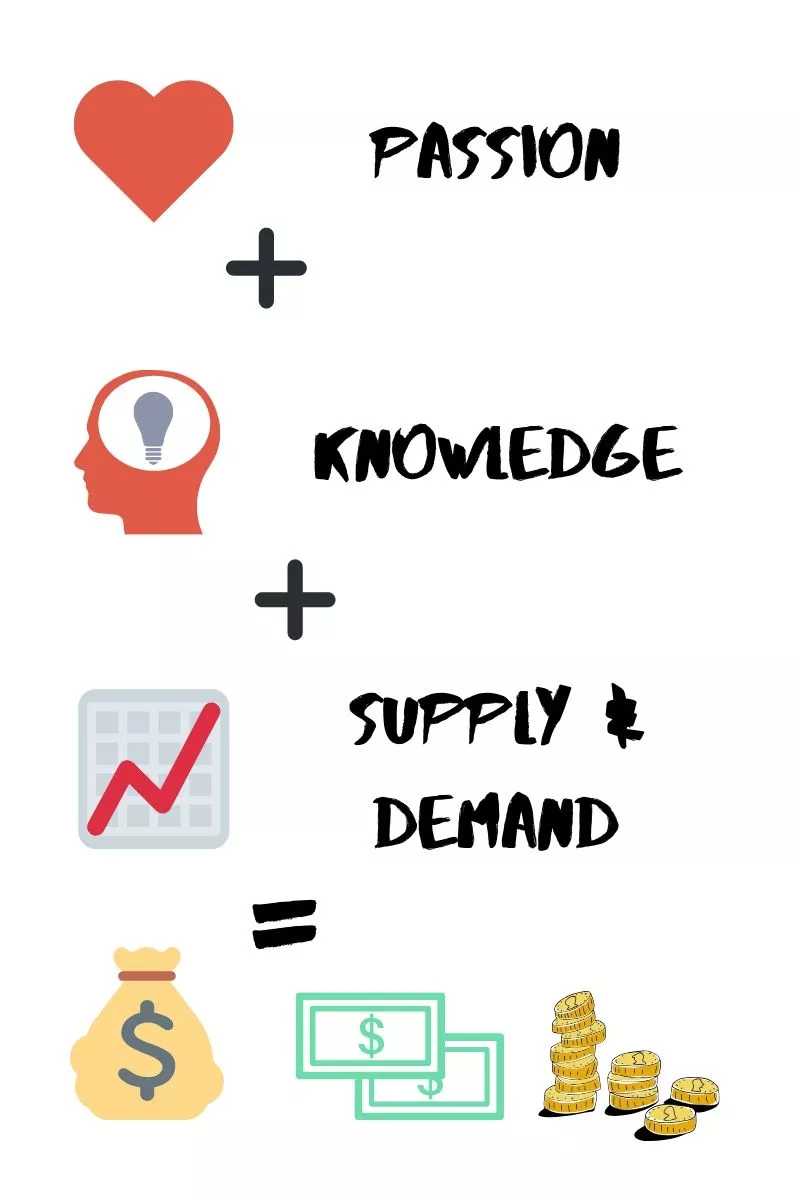 ---
Top 10 Most Profitable YouTube Niches
As we mentioned, finding the right YouTube niche idea is subjective and depends on your expertise, hobbies, interests and more. When it comes to the most profitable YouTube niches, some are more profitable than others. If you're on YouTube primarily to make it a source of income, we recommend choosing a niche you can work with. Choosing the right niche will also be financially beneficial for you as a creator. Since we love to help, we've researched and calculated the top 10 most profitable YouTube niches and channels. This can give you ideas, inspiration, and a general clue of what YouTubers make in one month when uploading content to a specific niche.
---
Beauty/Fashion
This is probably one of the largest YouTube communities today, with thousands of big and small creators showcasing their amazing talent. This niche includes anything related to beauty, style, and fashion: from clothing and make-up hauls and reviews to first impressions, haircare, and skincare. Beau-tubers (as we like to call them) are some of the biggest online influencers today and are celebrities by their own merit.
Beauty/Fashion creators' monthly revenue from YouTube only:
Jeffree Star - approx. $108,364 per month
Nikki Tutorials - approx. $42,849 per month
Patricia Bright - approx. $7,733 per month
---
Gaming
Gaming channels are super popular these days. Whether it's compilations of great gaming moments, gaming event live-streams, playthroughs, walkthroughs or game reviews - this community covers it all. Whether you want to help out fellow gamers beat an impossible level in a game or just show off your amazing skills - this might be your perfect niche.
Gaming creators' monthly revenue from YouTube only:
VanossGaming - approx. $336,990 per month
Markiplier - approx. $288,796 per month
Jackspecticeye- approx. $286,213 per month
---
Food/Cooking
Some people are just really good with food. These channels are all about eating, cooking and tasting weird foreign foods - and are not only super useful but also very, very entertaining in most cases. This niche features superstar chefs (such as Jamie Oliver) and amateurs alike if you're looking for great new recipes. It also features a whole lot of food-related "reaction" channels and videos if you're looking for a good, hearty laugh.
Food/Cooking creators' monthly revenue from YouTube only:
Tasty - approx. $258,373 per month
Jamie Oliver - approx. $17,234 per month
Laura In The Kitchen - approx. $6,115 per month
---
Fitness/Health
The days of home-workout DVDs and VHS are long gone - nowadays, it's all about YouTube. If you're a nutritionist, a fitness trainer, follow a specific diet or just a healthy-lifestyle enthusiast, you'll fit right in. This niche is all about good health, exercise, and nutrition.
Fitness/Health creators' monthly revenue from YouTube only:
FitnessBlender - approx. $15,818 per month
Blogilates - approx. $12,576 per month
Tone It Up - approx. $667 per month
---
Unboxing/Reviews
These channels are all about reviewing products. Sub-niches are ranging from toys to tech gadgets. These channels are all about unboxing products and giving you a first impression or full review of those products to help you make smart consumerist choices. If you grow big enough, you'll even receive free products from companies to review on your channel!
Unboxing/Reviews creators' monthly revenue from YouTube only:
Ryan ToysReview - approx. $1,334,569 per month
Unbox Therapy - approx. $155,860 per month
Dope or Nope - approx. $107,239 per month
---
Travel
This is, by far, the least profitable niche and isn't for everyone. If you want your travel channel to really succeed, you'll have to have enough money to travel around regularly. This is an excellent niche for people with lots of extra cash burning holes in their pockets. Once you've made it big, you can expect hotels and airlines to give you freebies for you to feature them on your channel.
Travel creators' monthly revenue from YouTube only:
FunForLouis - approx. $1,462 per month
High On life - approx. $1,014 per month
RayaWasHere - approx. $180 per month
---
Pets/Animals
Pets and animals are a worldwide favorite. Everybody loves watching a silly cat, a cute puppy, or dancing and singing birds. You can use this niche to raise awareness for animal rights, share your top-notch animal training tips, and even make compilations of funny animals from the world wide web.
Pets/Animals creators' monthly revenue from YouTube only:
The Dodo - approx. $274,302 per month
Maymo - approx. $165,336 per month
Talking Kitty Cat - approx. $55,323 per month
---
Humor
This niche features creators who are here to entertain you with their shenanigans. You can turn this into a full comedy channel, featuring sketches and skits; or keep it in the amateur realm with funny challenges and pranks. If you have a knack for making people laugh - this is definitely a niche you should consider creating for.
Humor creators' monthly revenue from YouTube only:
PewDiePie - approx. $1,079,628 per month
Jenna Marbles - approx. $83,131 per month
Mikaela Long - approx. $4,524 per month
---
Entertainment
Considering that the entire platform is centered around entertainment, this niche seems a bit redundant. However, aspiring musicians, directors, actors, dancers, and other artists can create channels that will showcase their talents and entertain the masses. Justin Bieber himself was discovered on YouTube - look at him now!
Entertainment creators' monthly revenue from YouTube only:
Justin Bieber - approx. $3,795 per month
TheEllenShow - approx. $574,001 per month
The Slow Mo Guys - approx. $75,395 per month
---
Vlogs/Storytimes/"Tea"
We all love some good gossip. It's human nature! This niche is all about giving the audience a peek into your daily life. Some channels are all about telling the most outrageous stories. The "juicier" channels discuss the various dramatic events going on with YouTubers (who's buying views? Who's buying subscribers? Who faked their own wedding?).
Vlogs/Storytimes/" Tea" creators' monthly revenue from YouTube only:
Tana Mongeau - approx. $59,551 per month
DramaAlert - approx. $29,561 per month
Gabbie Hanna - approx. $33,845 per month
---