YouTube videos look the most professional when they are filmed with the right kind of equipment. As a YouTuber, you have to ensure that you have the best equipment in your budget to enhance your viewers' experience and convert them into subscribers.
In this post, we will look at some of the best equipment for a wide variety of purposes that you can purchase depending on your budget. This information will help you make an informed decision and help you purchase the best equipment for YouTube videos.
But before we dive into these products, let us look at what you should consider while choosing the best equipment for your videos.
How To Choose The Best Equipment For Your YouTube Videos
First, remember that if your goal is to
become the next YouTube star
, it doesn't mean that you must purchase the most expensive gear and equipment.
The key to choosing the best equipment and gear for making YouTube videos is to read user reviews and product descriptions thoroughly, as that's a great way to know if it's the right product for you.
Make sure you know your needs and production value and choose products accordingly. You might also want to make a full-budget beforehand and distribute it accordingly. Once you actually see your YouTube channel picking pace, you can further invest in production equipment to further enhance your video quality.
If you are confused about text based reviews, you could also check the video reviews of specific products to see them in action as it might help you better decide which product you should go for.
Best Cameras For Filming YouTube Videos
Cameras are an essential part of producing YouTube videos and are an important YouTube equipment for beginners. With a good camera, you can ensure that you achieve the optimal video quality that will leave your audience in awe.
Best Cameras On A Low Budget
Here are some cameras that you can consider if you are a beginner and have a low budget.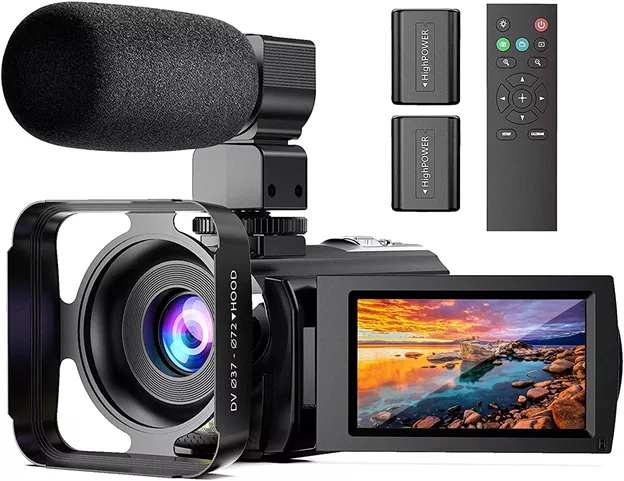 The Anteam video camera has a new and upgraded chip that lets you record 1080P videos at 30 FPS and capture photos at 24 MP.
It has a 3-inch LCD screen that rotates at 270 degrees. The 16X zoom on this camera allows you to capture far objects at ease.
The camera can be attached with an external microphone using a 3.5mm jack and helps pick stable and clear audio, which is perfect for filming things.
It supports up to 288GB of storage and that should be enough for most projects.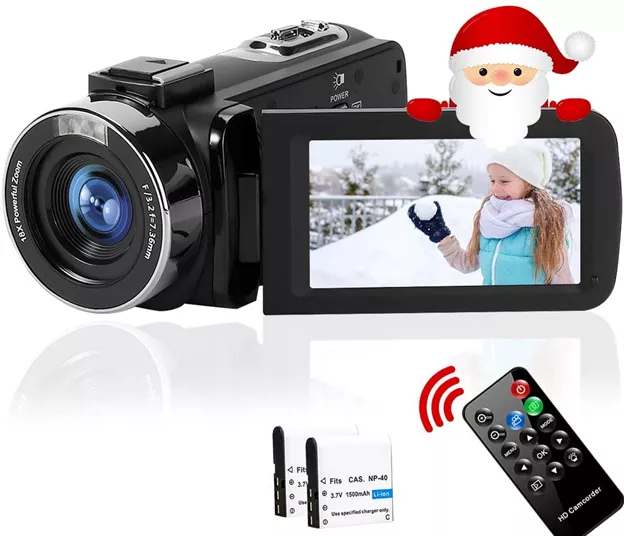 The SEREER Camcorder records videos at 2.7K UHD resolution and captures photos at 42 MP. It has a 3-inch screen that rotates at 270 degrees. It also offers 18X zoom, which is great on a camera.
Some of its features include face recognition, anti-shake, remote control, pause function, delay recording, selfie continuous shooting, slow motion, and more.
Once fully charged, it can give you a backup of 90-150 mutes, and this is great for filming videos of higher lengths.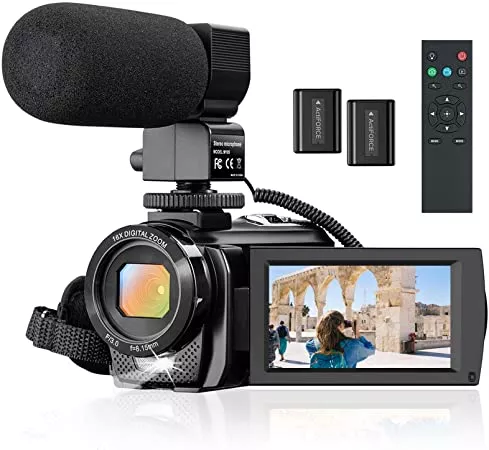 The MELCAM video camera records 1080P videos and captures images at 24 MP. Similar to its counterparts, it supports 270 degrees rotation for its 3-inch screen.
It also offers NCR noise reduction, which can help improve sound quality while recording.
It can easily be used as a webcam with its plug and play feature, which happens to be an added advantage for this product. You can record videos on this camera while it's charging, so this takes away the worry of your battery running out while you are working on your next fun project.
Best Cameras On A Medium Budget
Here are some video cameras that you can consider for your YouTube videos if you have a moderate budget.
LINNSE Camcorder And Video Camera — $109.99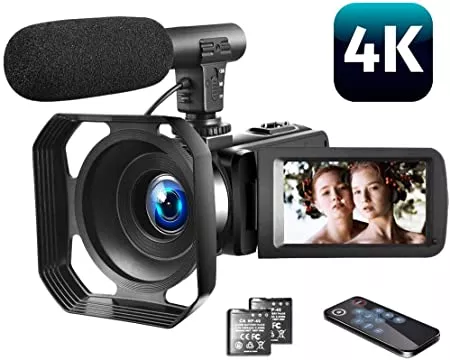 The LINNSE camera offers 4K video shots and 30MP image capturing. With 19X digital zoom, you can easily zoom through your subjects with ease.
It has a 3-inch HD touch screen and can attach an external microphone to ensure the best sound quality while recording videos.
The camera also comes with a built-in LED light, which makes low-light video recording much more comfortable. The remote control and anti-shake feature on this camera ensure that you can get a great recording experience at an optimum price. The battery backup for this camera is 60 to 90 minutes, which is great for longer projects.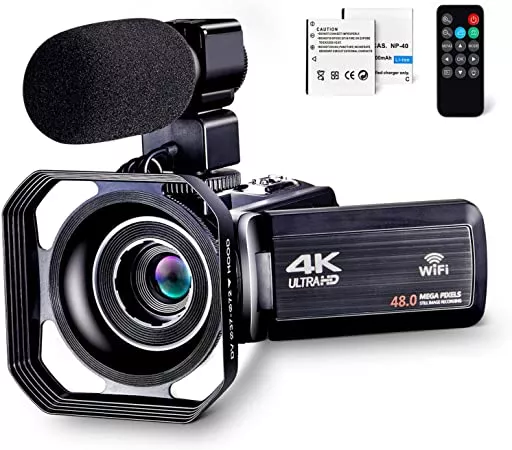 The OIEXI camcorder supports video recordings at 4K resolution and lets you capture images at 48 MP. It comes with 16 MP zoom and enables you to capture videos that look true-to-life and are great for your recording endeavors for YouTube.
The camera comes with an external microphone that helps reduce noise while recording songs.
Its 3-inch screen can be rotated at 270 degrees, and its built-in fill light and anti-shaking feature help you record YouTube videos with ease in irregular situations.
Some of the other features of this camera include recording while charging, face capture, beauty function, and more, which makes it a bargain for its price.
Aasondia Video Camera — $139.99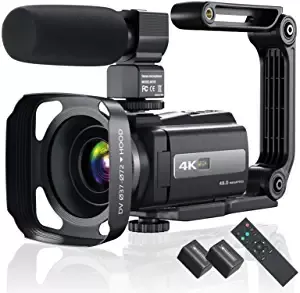 The Aasonida video camera comes with a CMOS sensor that lets you capture videos at 4K and capture 48MP images that are colorful and sharp even in low-light conditions.
It supports WiFi which makes file transmission easier. Some other features include support for remote, slow-motion, time-lapse, anti-shake, image stabilization, timer, and more.
It is easy to connect with Android and iOS smartphone tablets and smartphones, so you can always record on the go.
Its microphone is equipped to eliminate wind noise effectively which helps improve sound quality while recording YouTube videos.
Best Cameras On A High Budget
If you are an established YouTuber or are just starting out with a high budget, then here are some cameras that you can consider.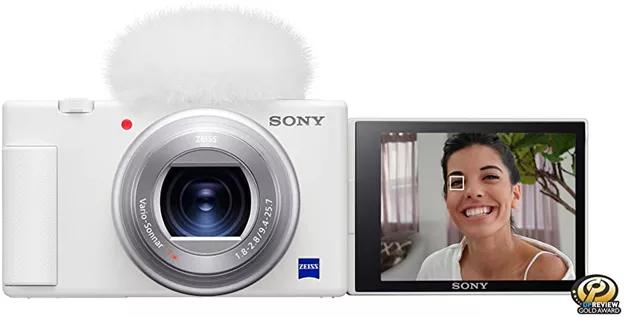 The Sony ZV-1 is a camera that records videos at 2160P and takes pictures with its 20.1 MP lens that is powered by a 1" Exmor rs CMOS sensor and has a large aperture that ensures you can capture high-quality videos on the go.
Your videos look great with this gear as it comes with fast hybrid autofocus and real-time object tracking. Its face priority feature with its zoom lens helps keep faces bright in dim recording conditions. This camera is quite expensive but is great for both beginners and established YouTubers.
DJI Pocket 2 Handheld Camera — $334

The DJI Pocket 2 camera is a favorite among YouTubers who shoot videos outdoors. It weighs only 116 grams and offers a battery backup of up to 140 minutes.
Its 3-axis gimbal ensures that you can easily record videos on the go even in low-light environments and shots requiring a long exposure.
The camera captures images at 64 MP and records 4K videos. Its 20mm lens with f/1.8 lets you capture wide and cinematic shots.
The camera's microphone records sound from different directions to not miss out on an immersive audio experience. It really offers value for its price.
The camera is compatible with most smartphones and tablets, so you don't have to worry about compatibility on the go, even if you are a beginner.
Panasocnic Video Camera —$997.99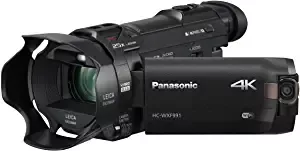 This Panasonic camera is one of the best-rated cameras on Amazon and is a great option for filming YouTube videos in 2021. It comes with 4K ultra HD recording and 20x zoom. You get to experience a professional recording experience with the electronic viewfinder. Its HDR mode helps reduce high contrast and overexposed shooting conditions.
It also offers 5 axis hybrid optical image stabilization, which is great for shooting videos on the go. It comes with WiFi and lets you add multi-camera scene capture with picture recording.
Best Microphones For Recording Sound While Filming YouTube Videos
Sound is an integral part of filming YouTube videos, so you must ensure that you get hold of an excellent microphone that can help record professional quality audio for your YouTube videos. If you are a gamer, then microphones are also an essential YouTube equipment for gaming.
Best Microphones On Low Budget
Here are some microphones to consider if you are on a low budget.
SOONHUA Condenser Microphone — $19.99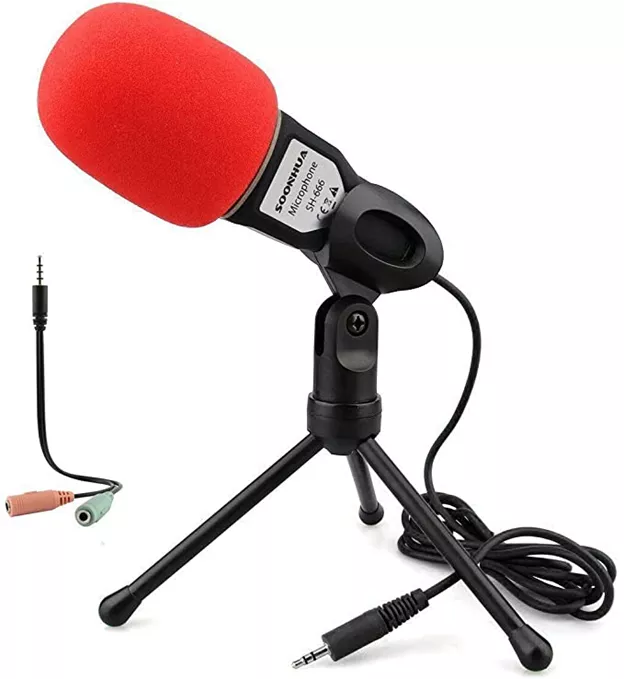 The SOONHUA Condenser can capture sound from all directions that can help you meet your recording and vlogging needs. You can plug it with the 3.5 mm stereo cord, and no extra driver or software is needed for it to work.
It comes with a frequency resolution of 50Hz - 16KHz, which is excellent for recording audio without distortion.
It also comes with an adjustable stand, which eases the entire recording process for beginners.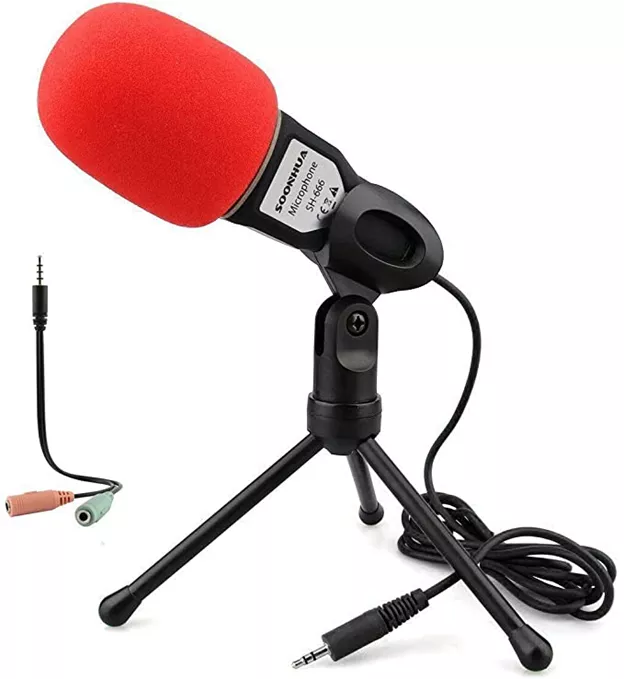 The TONOR microphone is a plug and play device that does not require additional drivers. It is also compatible with all the major operating systems, so compatibility is not an issue with his microphone.
The mic captures the natural sound and suppresses background noise with its cardioid pickup pattern, and that's great for recording conversations for your YouTube videos.
Its mount is designed in a way that it can reduce noise by the mouse and keyboard. It's also effortless to install — you just need to attach the mic tripod to the pop filter and you are good to go. Just plug and play!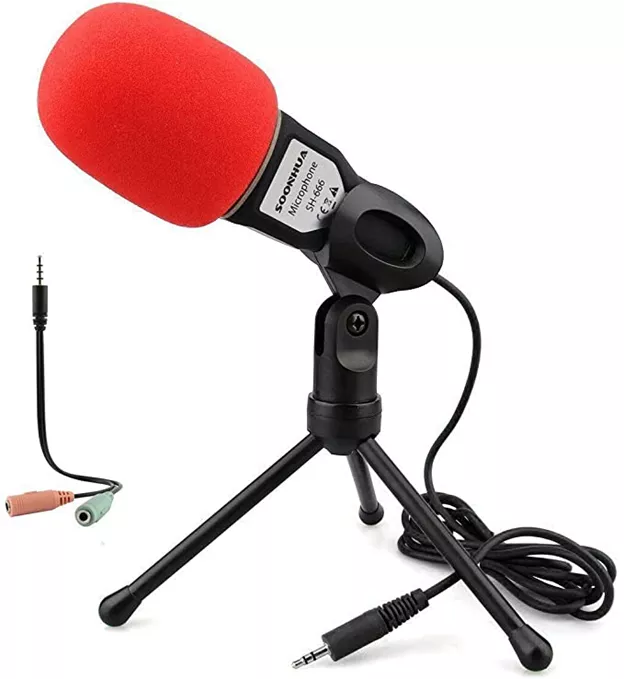 The TC-777 by TONOR is a plug and play microphone that is quite ideal for recording audio for your YouTube videos. It has a cardioid pickup pattern that helps capture smooth and clear sound for videos and eliminate unwanted background noise.
It's straightforward to install; all you need to do is adjust the pop filter position.
Best Microphones On Medium Budget
Here are some of the microphones for YouTube videos if you are on a medium budget.
UHURU USB Condenser Microphone — $54.99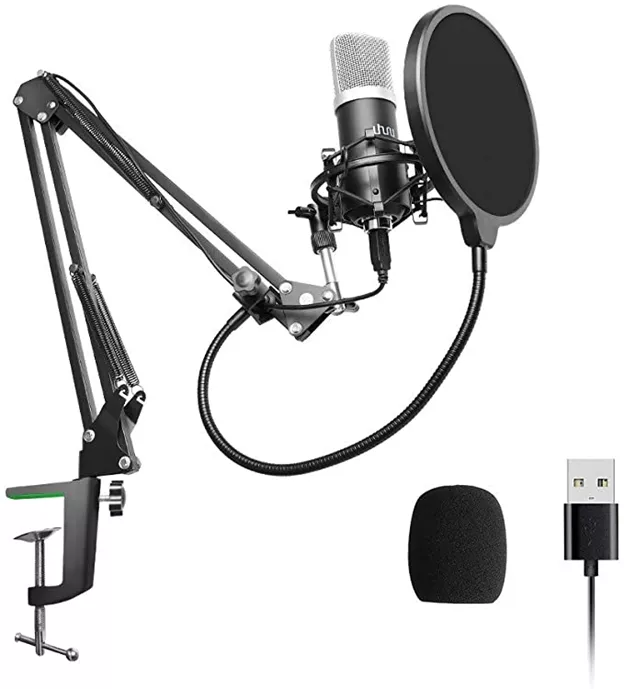 The UHURU Condenser microphone uses an advanced chipset and has a sampling rate of up to 192KHz/24bit that helps provide a flatter, smoother and clearer voice.
Its Cardioid Polar Pattern cancels noise from the surroundings which brings quality to your audio recording experience. With the help of the Pop Filter, the audio gets even clearer.
It's easy to set up and use and is highly convenient to carry around.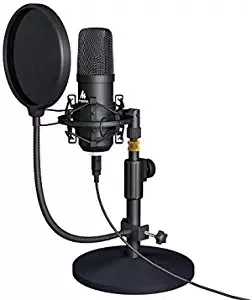 The MAONO USB microphone comes with a professional sound chipset with a sampling rate of 192kHz/24bit/ Its frequency response helps record audio at the excellent quality for your YouTube videos.
It offers plug and play support and requires no additional drivers. Its sturdy and portable design ensures that it's easy to adjust and provides an excellent handling experience.
THRONMAX MDrill Microphone — $89.90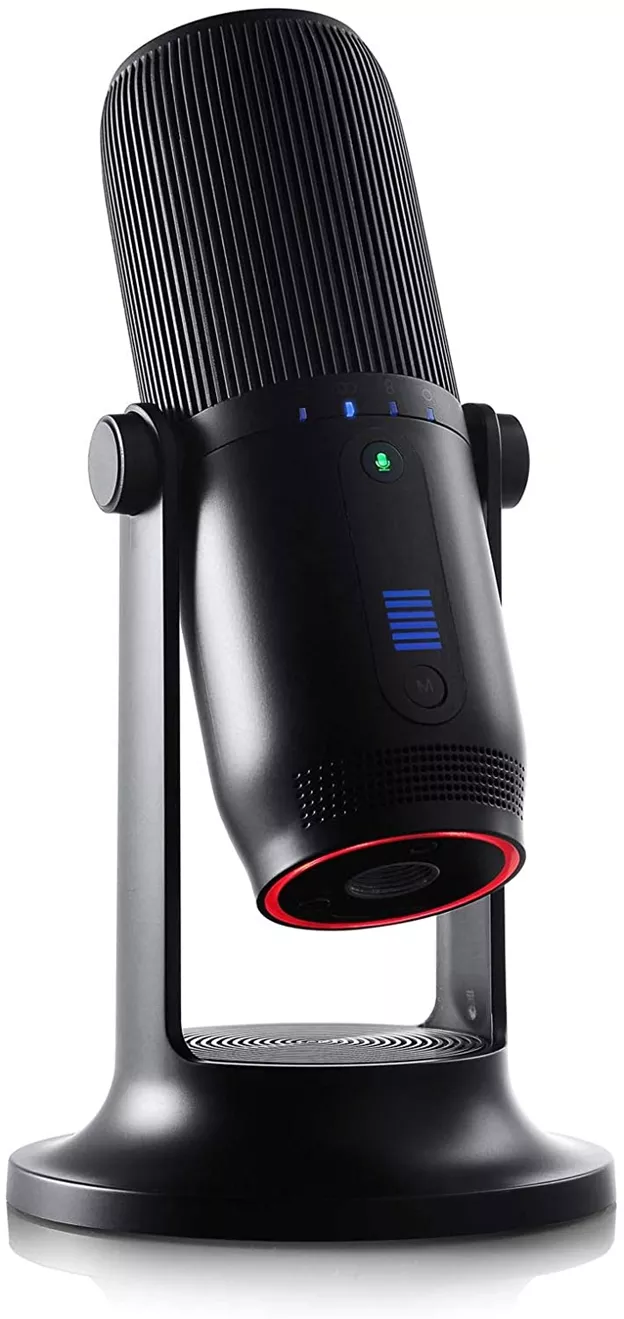 This microphone is ideal for those who are looking for a studio-like recording experience. It comes with plug and play feature, which makes it easy to set up and operate.
It offers multiple recording formats, such as cardioid, omnidirectional, bidirectional, and stereo, which offers an all-around audio recording experience.
The microphone looks chic and sleek, which makes it ideal for studio-like setups.
The highlight of this microphone is its patented Vertigain feature, which makes audio recordings 10% clearer.
Best Microphones For High Budget
If you are on a high budget, then here are some microphones that you could consider.

The Blue Yeti microphone can record broad-quality songs for your YouTube recordings. Its multi-dimensional sound pickup patterns ensure superior quality recordings. It also has onboard recording controls, which makes the entire sound recording process much fluent.
Its unique and professional design makes it easy to adjust and operate. The cost might be expensive for beginners but it's worth it.
Comica BoomX-DMI2 Wireless Microphone — $259.99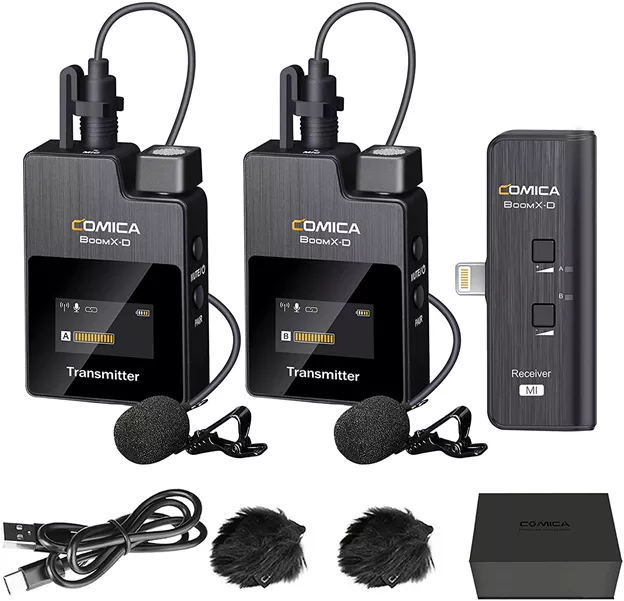 The BoomX is lightweight and compact, which makes it much easier to record sound on the go. It supports iPhone and iPad, which makes it much easier to sound outside. It is one of the best microphones for YouTube.
The recording is excellent as it picks up sounds with no additional noise and its metal case ensures that it does not get damaged.
Best Green Screens For Recording YouTube Videos
Green screens are essential If you need to have a professional approach to your videos, as they help take video editing and effects-implementation to the next level.
Best Green Screens On Low Budget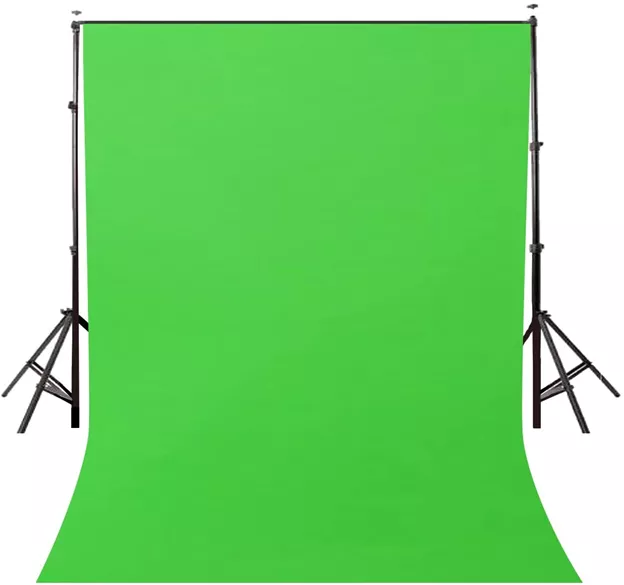 This cheap green screen is 5x7ft and comes with stands and a packing bag. It;s also environmentally friendly, which means that you are not contributing to pollution. It's easy to store, clean, fold and carry, which adds long-term value to this product.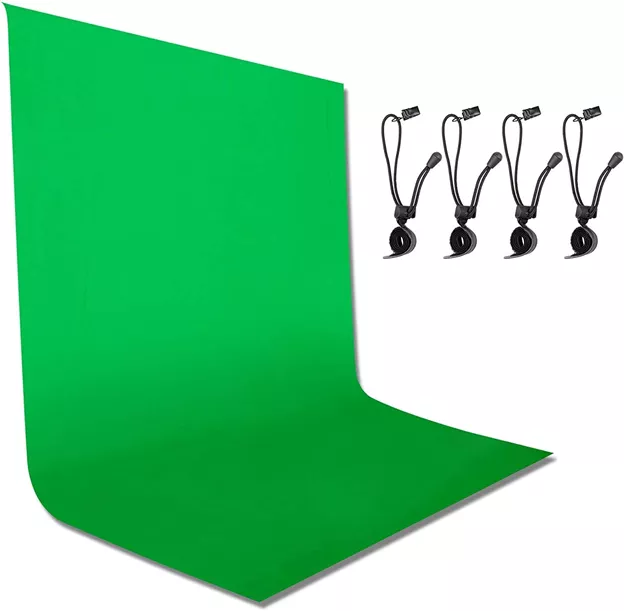 The Emart green screen is 6 feet wide and 9 feet tall and comes with a muslin backdrop. It's non-reflective surface makes it great for portraits. The screen, however, does not include any stand.
Best Green Screens On Medium Budget
Here are some green screens to consider if you are on a medium budget.
Emart Green Screen With Stand Kit And Photography Support System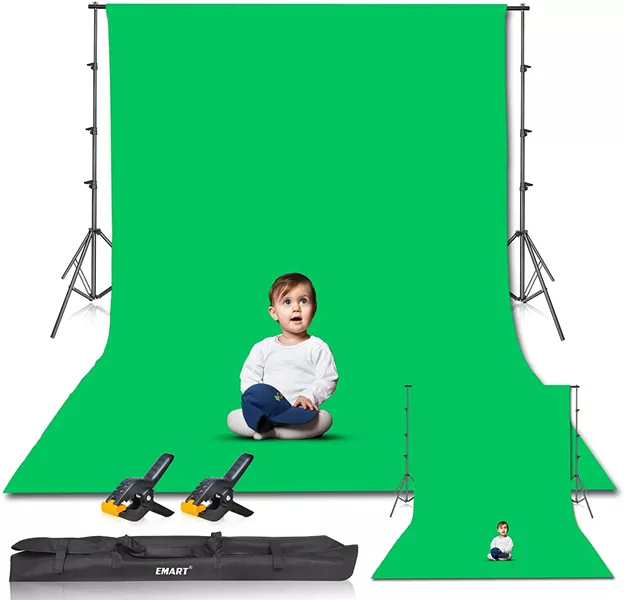 This green screen stands at 10 x 12ft and its packaging contains two support stands, four crossbars and spring clamps that help set it up. It also includes a carrying bag, so you can easily carry it with you. The cost is worth it as it's quite handy.
MAUO Portable Green Screen — $79.99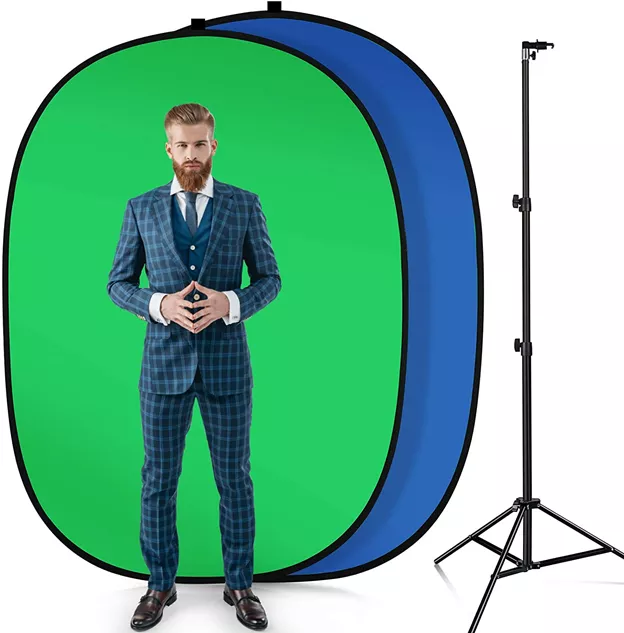 This green screen stands at 5 x 7 feet and includes all the support materials in the package. Its reinforced aluminum tripod provides excellent support on irregular surfaces. The pack's folded size is only 27 inches, which makes it highly convenient to place in a studio setup.
Webaround Big Shot Green Screen — $75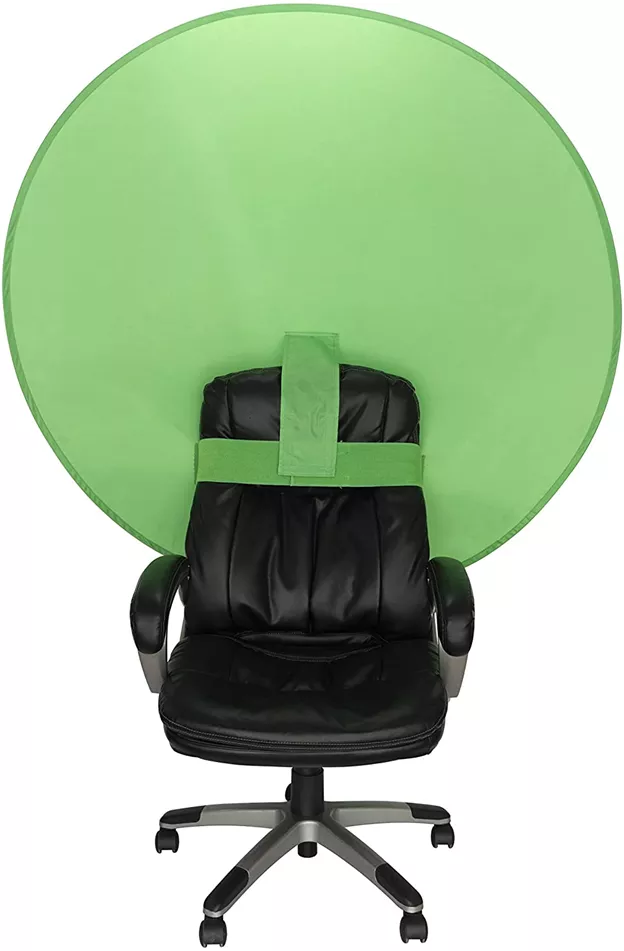 This green is perfect for videos that require one person. It's highly portable and collapses at 21 inches, making it easier to carry around. When opened, it measures 56 inches in diameter, which is great for portrait filming.
Best Green Screens On High Budgets
If you are looking for green screens on a high budget, then you could go for these options.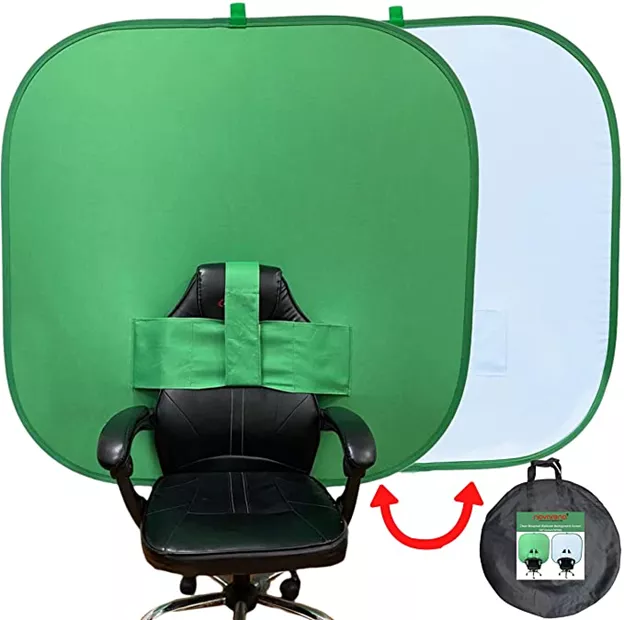 This green screen measures 5 x 5 feet and has a 25" diameter, and is large enough to block most of the things in the background. It can be set up behind any chair, which makes this gear highly convenient to use.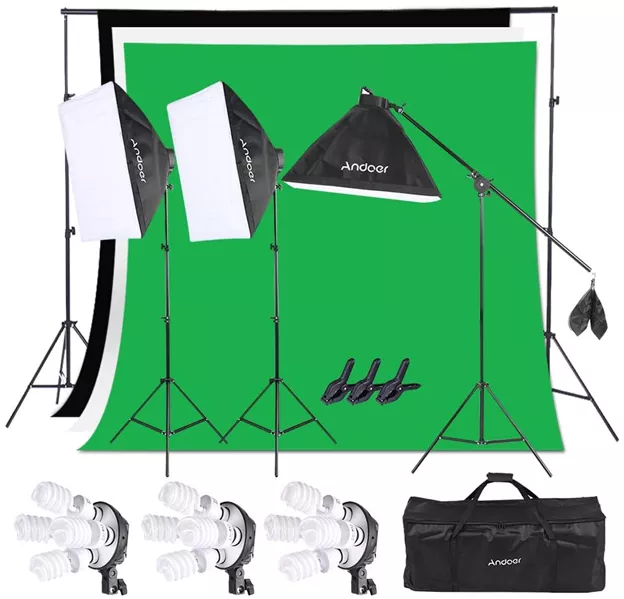 This green screen and lighting kit is perfect for your professional projects. It measures 6.5 X 10 ft and comes with three backdrops — black, white and green. It has a 12 piece light bulb of 5500K temperature.
The material used in this green screen is polyester cotton, which helps ensure that it lasts for a long time.
Best Lights For YouTube Videos
Lights are essential if you need to film videos that look great on the screen, as lights help with clarity. Here are some options to help you decide on the best YouTube lighting equipment.
Best Lights For Low Budget
Here are some lights to purchase if you are on a low budget.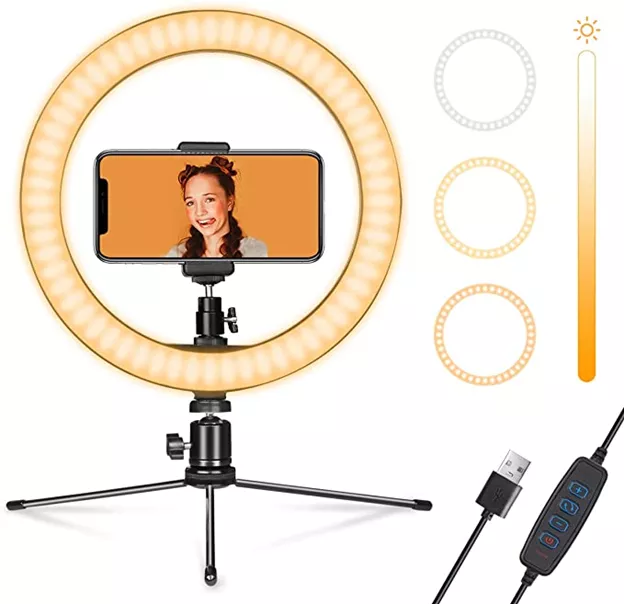 This desk light works great with phone cameras and has three modes — cold, warm, and cold-warm. It has 10 adjustable modes to fit your lighting needs while filming YouTube videos on your phone. It is compatible with most smartphones, USB adapters and power banks and is a neat YouTube setup for beginners.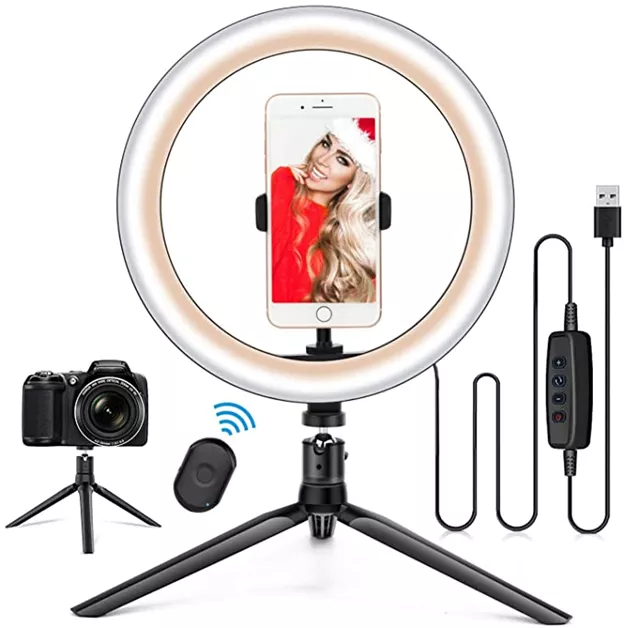 This is another great light for phone cameras. With three light modes — white, warm yellow and yellow — it can be used without overheating for a long time.
It comes with a tripod stand which is sturdy and can be used with most power sources.
Best Lights For Medium Budget
Here are some lights to consider if you come with a medium budget.
This light package includes two USB LED light panels, two tripod stands, two extension rods, and two white, red, blue, and yellow filters. It can be powered with any USB source, It has 66 piece energy saving bulbs that can be adjusted for brightness accordingly.
GVM RGB LED Video Light — $99.99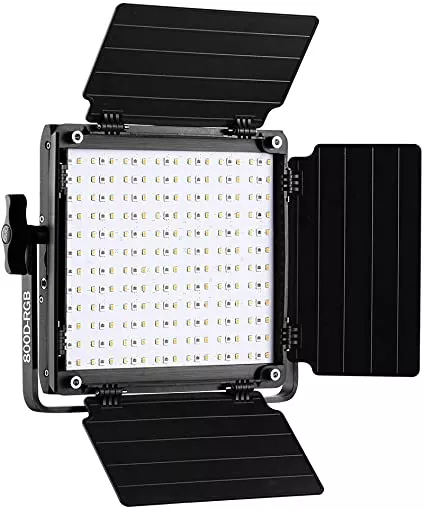 This video light comes with eight different scene modes to help you customize your video recording needs and makes a great part of your production gear. It can be controlled with an app that adds a lot of professionalism to its recording capacity. The app can be downloaded from App Store and Play Store, and it lets you control the color temperature as per your needs. It also has both AC and DC modes, making the camera highly adaptive for your recording needs.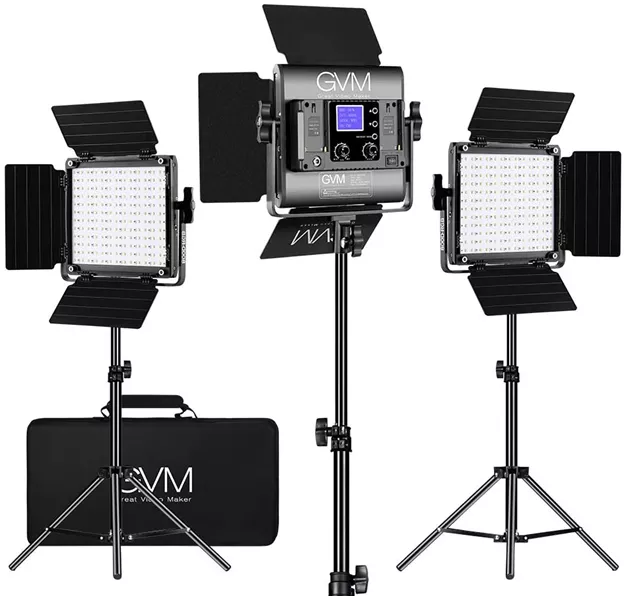 This light comes with adjustable color saturation and brightness control. The temperature for this light ranges from 2500K (warm) to 8500K (cold). It comes with a 3200mAh rechargeable battery that can be charged with a type-C charger. The charging time is 2.5 hours, which makes it quite convenient and provides value for its cost. It also has a portable stand, stands at 17.7X61.5 inches and weighs only 1.8 pounds.
Best Lights On High Budget
Here are some lights if you are on a high budget.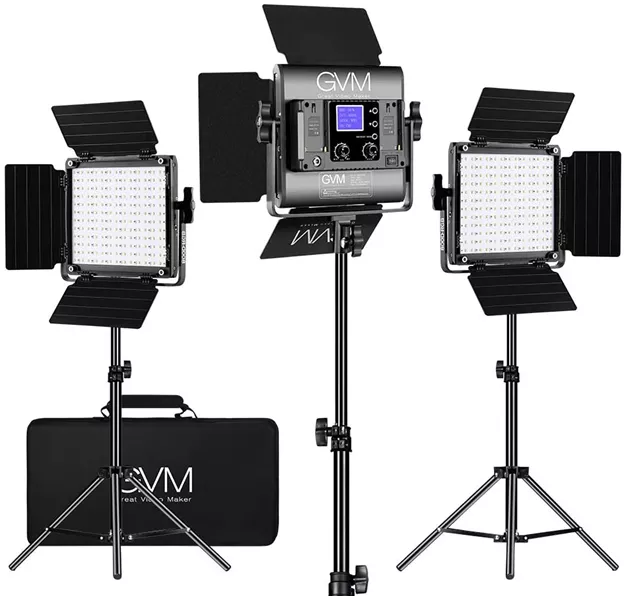 This three-pack video light comes with 8 different scene modes and has two output modes, with color temperature ranging between 3200K and 5600K. It can be controlled with an app and consists of 168 LED beads with 84 RGB heads. The light set can withstand 100,000 hours of usage, which offers excellent value for money.
DAZZNE LED video light — $219.99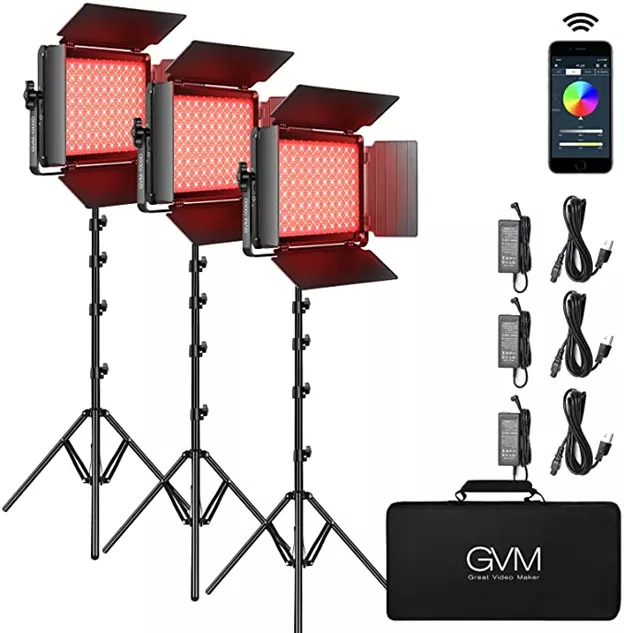 This light is wirelessly controlled, so you can easily access color and brightness settings as well as accurately time your light patterns. It has a dual power supply — AC and DC — which makes it highly convenient to use. It also comes with a foldable tripod stand and a carry bag, making it easy to set up and carry around.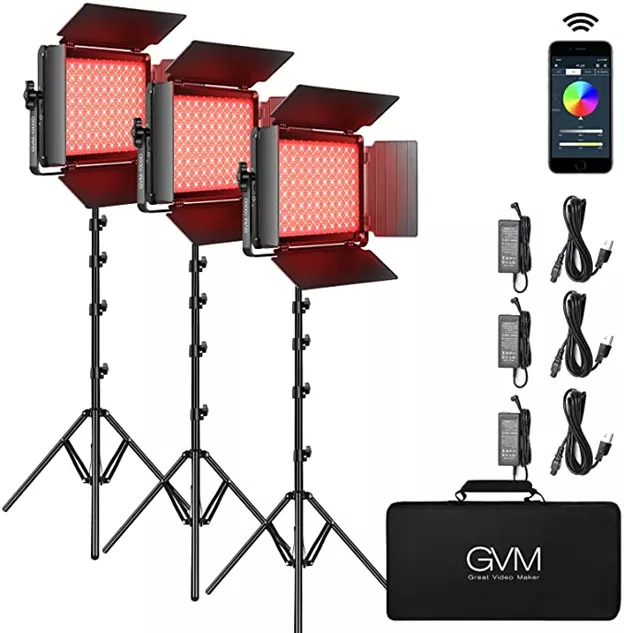 This video light is controlled by the GVM app, which can be found in app stores. It connects with Bluetooth, which lets you control the intricate settings on this high-end light system. It has 360 degrees full-color video light — 640 LED spotlights and 96 RGB heads. With eight different kinds of scene modes, it is quite perfect for your high-end production needs.
Best YouTube Gear For Beginners - Wrapping Up
The key to making great videos is good script, content, editing, and equipment. With these in place, you can ensure that you are offering some value to your audience. Once your viewers see that you are putting effort and resources into your videos, they will appreciate your efforts and start subscribing to you.
With the right equipment and training to use them, you can start handling these gear with ease and start making professional videos that will resonate with your audience and increase your subscriber base.