In recent times, YouTube has experienced some changes. We are talking about functionalities and some other fundamental changes in privacy and data collection rules and regulations. YouTube has become the second most-visited website globally, surpassing Facebook in 2020, with massive numbers of daily visitors.
When analyzed, a surprising number of YouTube views were by children. Here we need to note that YouTube is actually not intended for kids under 13. For that purpose, YouTube offers a specialized YouTube Kids App that caters specifically to kids, and we'll talk about more later.
After YouTube settled a massive lawsuit in 2019 (more on this below), some profound changes were necessary, and starting from 2020, YouTube enforced these changes. But we need to talk more about COPPA; a law intended to protect the privacy of children under the age of 13. We've explored this topic in more detail, and here we'll explain what COPPA is doing to YouTube and how it affects YouTube creators.
What Is YouTube COPPA, And What Does It Mean?
Before we go into more details about YouTube and COPPA, let's talk a little about the stats related to kids and YouTube. Many parents in the USA say that they let their children watch YouTube videos regularly. The numbers are very high, over 80% of parents with young kids do this, and most of them have said that their kids have encountered content not suitable for kids, according to extensive research conducted by the Pew Research Center.
COPPA stands for Children's Online Privacy Protection Act. This federal US law was passed in 1998 to protect the privacy of persons under the age of 13. The act states that all digital entities, commercial websites, and online services like YouTube and the like need to restrict from gathering personal data from children younger than 13 years if there is no express permission from their parents/legal guardians.
FTC and YouTube COPPA History
COPPA rules state that personal information like name, home address, and other personal identifiers like an IP address, identifier cookies, and similar items mustn't be gathered from children under 13. To comply with COPPA, any website that offers content oriented for children needs to notify the parents, obtaining explicit parental consent to gather such information.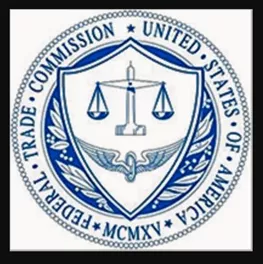 The FTC or Federal Trade Commission sued YouTube and Google on the allegation that these companies illegally collected personal information from children, violating COPPA. The complaint stated that YouTube channels gathered personal information from users under 13 without notifying their parents. The lawsuit led to YouTube and Google paying $170 million settlement and agreeing to instate mechanisms that help channel owners designate content that is "directed to children" more easily.
Now that we have the official definition and legal battles out of the way, let's talk about how the COPPA law relates to YouTube and how it can affect current and future YouTube content.
How Will COPPA Affect YouTube?
To comply with the COPPA law, YouTube has enforced several changes. The main one began in January of 2020 when YouTube announced that they are significantly lowering the data they usually collect from content intended for children. This affects how targeted ads are served to viewers, which can have other adverse effects for many YouTube content creators.
Among the features that have changed with YouTube's COPPA compliance are the comments sections, channel notifications, "watch later" option, and "save to playlist" tool. The exclusion of videos with the "made for kids" tag from the search results is another feature affected by enforcing the COPPA law by YouTube.
When you label a video as made for kids, according to the YouTube COPPA compliance, that video will most probably:
Not have notifications
Not have comments
Not be searchable
Not appear in the suggestions/recommendations
That video will probably make 90% less revenue
What Does COPPA Mean For Creators?
The enforcement of the COPPA law requirements by YouTube has made many changes to how YouTube creators produce content. First of all, all YouTube creators, no matter their location or intended audience, need to add proper designations to their videos and, often, to their YouTube channels.
YouTube uses advanced AI algorithms to discern between the content and determine whether a specific upload is a "made for kids" video. While most creators have understood the new rules right from the start, this algorithm is still used, as YouTube states, just in case of an error.
YouTue Coppa - Possible Fines
The fines for not upholding the COPPA rules are relatively high. We say relatively high, as the civil penalties go up to $42,000 fine, but many factors are in play. Another fine for not keeping up with YouTube's COPPA compliance is account termination for creators who violate the rules.
The new COPPA compliance rules have, unfortunately, led to the closing of several YouTube channels. Some smaller channels that depend heavily on income generated from ads will lose their revenue. Here we need to mention the potential risk of fines related to the accidental breaking of COPPA's rules. There are projections that this will be the fate of many other channels.
How To Determine If My Content Is "Made For Kids"?
According to the FTC, YouTube creators need to honor the COPPA rules and determine if their content is "made for kids" and do this by themselves. Since there is no universal answer, there are rules that a made for kids video needs to honor.
As a part of the COPPA compliance rules, here an excerpt from the section about the information that is considered personal and should never be gathered from children younger than 13:
First and last name
A home or other physical address like street name and name of a city/town
E-mail address
Telephone number
Social Security Number
An identifier that permits a physical or online contacting of a specific individual
Information concerning the child or the parents of the child that the website collects online and combines it with another identifier
To better understand Apart from the official COPPA rules (which you can read more about here), several other factors are used to decide if a YouTube video is made for kids:
Subject matter
The visual content of the video
Child-oriented activities in the video
Presence of children or child celebrities
The language used in the video
Music and other audio content in the video
Advertising/promotion used in the video
Age of people in the video
Evidence about the age of the audience
How To Label Your Content As 'Made For Kids'?
Before we go into details about how to label your channel and YouTube videos as made for kids, we need to advise you to think about what type of content you will post. If you are going to make YouTube kids content, you would need first to label your channel and your videos as Made for Kids. Below we explain how to label your content properly from your personal YouTube Creator Studio. So before moving forward, make sure you know how to use YouTube creator studio -
Channel Level
You should put a channel designation as Made for Kids only if you plan to post content exclusively intended for children. This way, the restrictive YouTube AI-based algorithms will recognize your channel, and your videos will be allowed to be shown to children.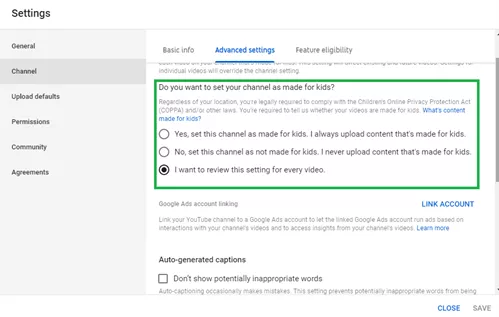 If you plan to produce and publish more general audience-oriented content, then the smart thing for you is to label your channel as Not Made for Kids. Still, YouTube allows individual labeling of videos, which makes matters simpler.
Video Level
Even if you have a channel label as Not Made for Kids, you can still post videos with content that is safe to be shown to children. You can set the preference for the individual videos in the Creator Studio section of your YouTube channel.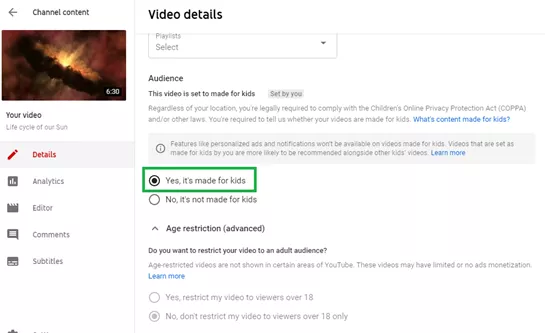 Setting the audience preference is simple to do, but if you need more help, we have prepared a detailed instructional article on how to use YouTube Creator Studio with useful tips and tricks that can help you.
YouTube Kids – A kid-friendly app
If you haven't met with this by now, here we'll talk a bit about what is YouTube Kids. YouTube Kids is an app that offers a simple, safe, and fun environment for children to explore YouTube videos made especially for kids. The app has parental control features that allow the filtering of any content inappropriate for small children. The parental control tools include time limits, restricting the search option, and more available from the Google account.
The content offered by YouTube kids is curated for children, and after several updates of the app, users can now select between two different age group options – "Younger" and "Older." The Younger age group's selection includes more kid-friendly content for children aged seven and younger. The Older age group selection includes more diverse content, including nature, education, music, and even gaming themed videos.
Frequently Asked Questions About YouTube & COPPA
Now that we've covered the basics about COPPA's laws and YouTube, here we provide answers to the frequently asked questions on this topic.
1. How To Determine If Your Content Is "Made For Kids"?
As a YouTube creator, you are left to determine whether your videos are appropriate for kids. You can use the guidelines and examples outlined on the YouTube support page. According to this, if children are the primary audience for your video, or if the video is directed at children because of its content, you are probably safe to label it made for kids. If you have any doubts and wish to avoid further issues, you can consult with attorneys familiar with this area.
2. How Do I Know If I Should Set My Content As NOT made for Kids?
Any content that contains explicit adult materials, violence, obscene themes, or any sexual content is not suitable for children and should be labeled as such. Any other content with age-restriction should be labeled not made for kids to be on the safe side and avoid possible problems.
3. How Old Is a Kid?
In the USA, a child (kid) is considered a person younger than 13 years.
4. Can I Just Add a Disclaimer That My Content Isn't Made For Kids?
It does not matter if you add a disclaimer to your video explaining that your content is not made for kids, as the FTC uses more in-depth factors to determine if your YouTube content is COPPA compliant.
5. Is "General Audience" Content The Same As "Mixed Audience" Content?
General audience content is the content that appeals to everyone but has no specific designation. An example would be DIY videos, family-themed videos, animated content that appeals to everyone, and the like. Mixed audience content is content that is suitable for children but can appeal to a broader audience.
An example that will clarify is the channel 5-Minute Crafts, intended for a general audience, and 5-Minute Crafts PLAY that has content more oriented towards children.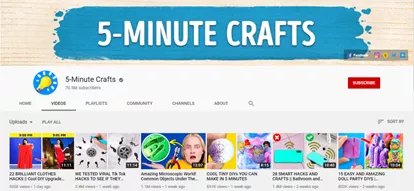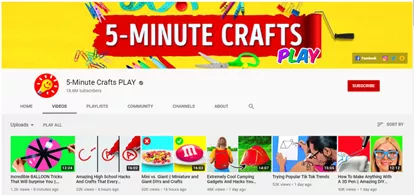 6. How Will Recommendations Work For Made For Kids Or Not Made For Kids Content? Will The Content Discovery Of My Videos Be Affected?
According to YouTube's support page, all videos set with a "made for kids" label are likely to be recommended alongside other videos suitable for children. To increase your video's chances of reaching the right audience, it's important to accurately designate your videos as "made for kids" or "not made for kids."